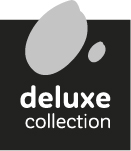 Deluxe Collection, conveying elegance and distinction
For fashionable, social, innovative and daring parents. Who live an active, urban, high-quality life. Who always seek the best and enjoy conveying their parenthood and lifestyle in everything they do. Who seek new forms and styles to combine. To enjoy unique moments and experiences overflowing with elegance and distinction.
Diverse styles to combine – they make your everyday look extraordinary!
The most luxurious collection of 500 ml thermoses on the market, available in 3 different chrome finishes, for daddies and mommies of every taste: gold, rose gold, and silver. Furthermore, its carrier bag always combines to perfection with the tone you select.
Parents perfectly matched with their baby with the myBaby&me set, which includes a 500 ml thermos for baby's feeding and a matching thermos flask of the same size for Daddy or Mommy. So they can both share their favorite style.